Reeking of Indiscretion: Madame X's Allerton Development Residency
Vermont Studio Center, Johnson, VT ... Nov 24 - Dec 21, 2018
​Readings of Excerpts in Progress
​Resident Presentations: Fri Nov 30th Red Mill Dining Room - Opening
Tues Dec. 18 Red Mill Dining Room - Opera Box & Closing Scene

Complete Readings - Timed at 93 minutes
​Dec 27, 2018 - Waukesha Civic Theatre, WIS featuring Sharon Sohner, Tom Briggs & ptmc
Dec 30, 2018 - EastPoint Commons, Milwaukee, WIS featuring Donna Lobacz, Don Lobacz, & ptmc




TEMPEST
Music Stand Reading
Sun
September
23
6:30pm
Manhattan Plaza
Ellington Room
Enter 43rd St @ 9th Ave
with
David Palmer Brown
[
The LEARS, 12th NIGHTed
]
as Pero
Ashley Marinaccio
[
NYU Tisch
]
as Ariel
Drew Bolander
[
The LEARS,
CUSTODY
]
as Nando
Patrick Harvey [
Smith St Stage
] as Stefano
Amy Helms as Miranda
Kyle Minshew
[ Demitri - Midnight's Dream]
as Cal ... Caliban
TEMPEST storms into ptmcplaywriting.com Rep
Post Apocalyptic Treatment Focuses on Family
The STORY: In a post-apocalyptic world where physical resources are scarce but imagination is abundant, enter the Pero family grouping of survivalist father and his three children and their need to expand their world by the addition of the other. Many others have come and gone but maybe the strangers now dropped into their midst will be the ones to stay.
TEMPEST © 2018 by Patrick Thomas McCarthy pTmC
---
Powered by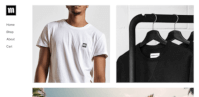 Create your own unique website with customizable templates.